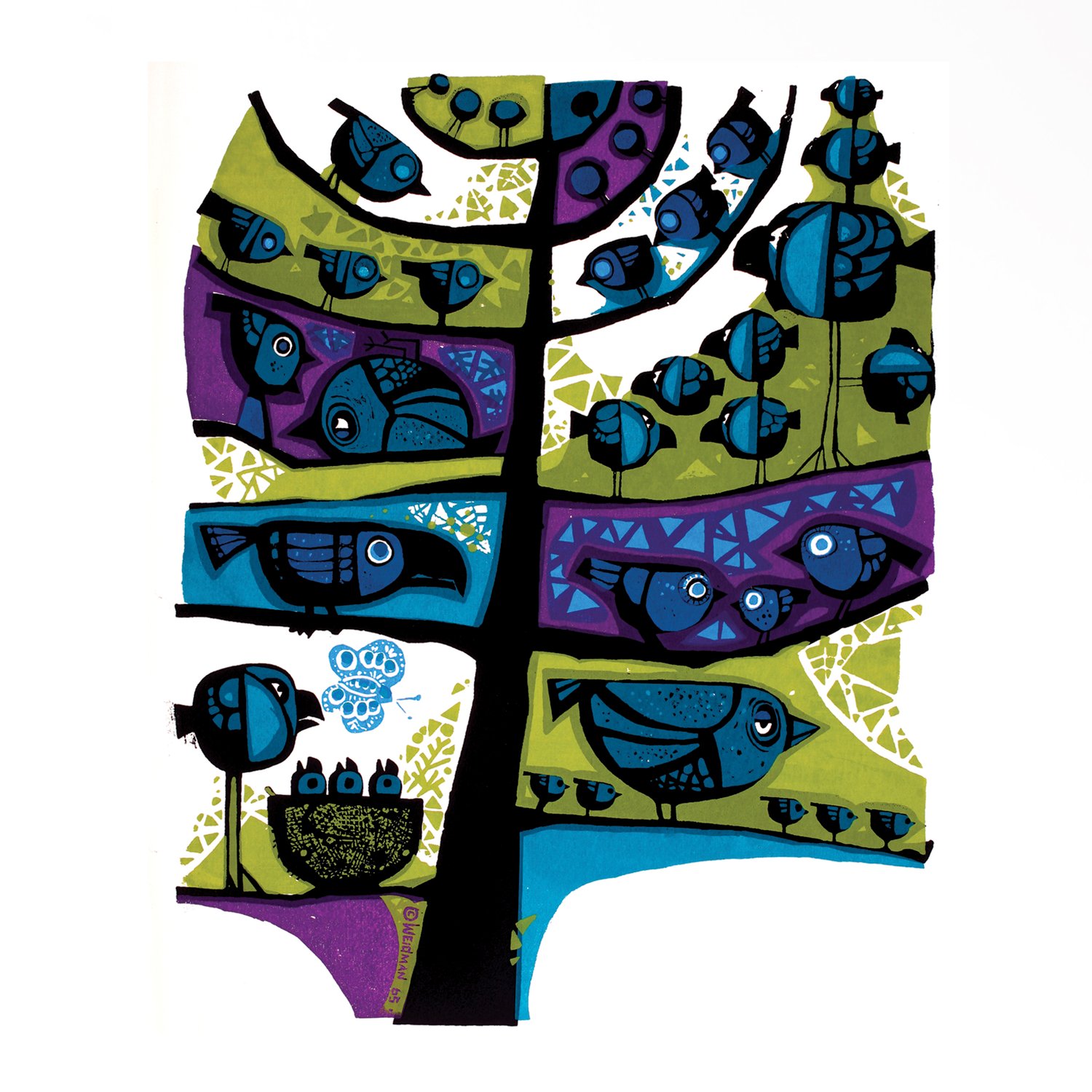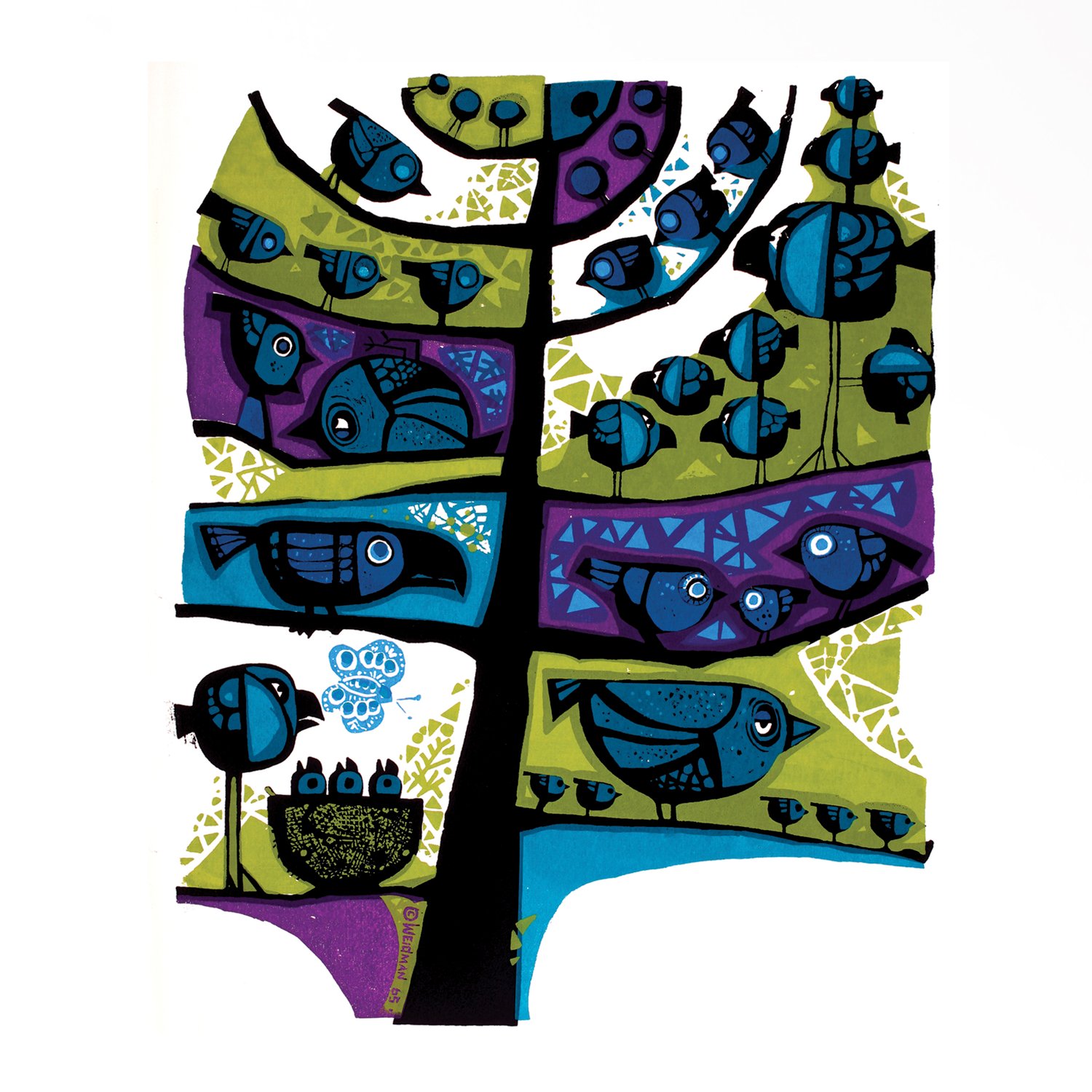 Bird Tree
£2.50
Los Angeles artist David Weidman worked in the 50s and 60s as a background artist for shows like Mr Magoo, before becoming an independent silk screen artist. He went on to create a large body of handmade richly coloured and textured limited editions that are increasingly sought after today.
Blank inside for your own message.
Supplied individually wrapped, with white envelope (170mm x 140mm). UK printed on board from FSC approved mixed sources, including clear wrapper.
Free shipping is available on UK card orders.